Schools & Churches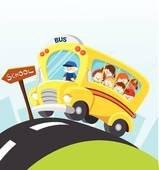 Galaxy Bowl is committed to helping you plan the best event ever. We are pleased to take your event booking online – please provide complete information about your group and a member of our staff will contact you to finalize and confirm your booking.
Please book your event at least 72 hours in advance of requested date.
We offer discounted rates Monday – Friday from Open – 5pm (please see our up to date hours of operation on our front page).
Bookings after 5pm Monday – Friday and during all regular hours on Saturdays & Sundays are subject to our regular rates.
Early / late openings are subject to higher rates as staff needs to be brought in for extra hours during off times. Minimum group sizes are also required for early openings. For groups booking 1 hour early, 6 lanes are required. For groups booking 2 hours early, 8 lanes are required. For groups booking 3 hours early, 10 lanes are required.
Please be sure to select the correct rate below.
All prices include bowling and shoe rental. Tax not included.
Please note that submission of this form does not confirm a booking or a reservation. A Galaxy Bowl Representative will contact you to confirm your party based on your form submission.