Google And Galaxy Bowl!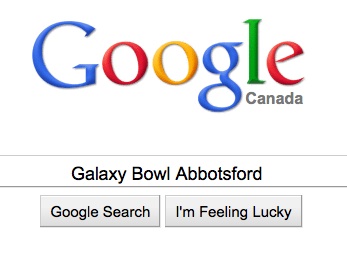 Remember a time when there was no such word as "Google"? It's hard to believe, but once upon a time, there was no Google. Unthinkable. At Galaxy Bowl, we love Google & all of the resources that it not only offers to us, as authors of a (truly fabulous) website, but also the resources that Google offers the web-surfer.
And we also love Google's sense of fun….
We recently discovered "Google Search Stories". You plug in your search terms (of course, we picked ones all to do with Galaxy Bowl), add some fantastic music and in the time it takes to go and refill your coffee cup, the Google machine has not only created a cool 35 second ad for you, they've also uploaded it to your YouTube account.
Take a look at the fun Galaxy Bowl spot we've created….